Childhood
Good to Great Schools Australia's range of ready-to-teach Childhood lessons and resources prepare children up to four years of age to be academically, developmentally, materially and emotionally ready to start school. All lessons combine structured, play-based activities with explicit instruction sessions. Some learning is delivered using play, so children can explore, experiment, discover and solve problems. Other learning is delivered through formal lessons where children are taught specific content in small increments to progressively build their skills and knowledge.
Australia's most

innovative

childhood

program

featuring

explicit

instruction
Our Childhood curriculum program is built on national development and learning
measures and evidence of what knowledge and skills children require prior to starting
formal academic learning. Every child is regularly assessed and supported to reach all
criteria, so by the end of the program, they are ready to start school.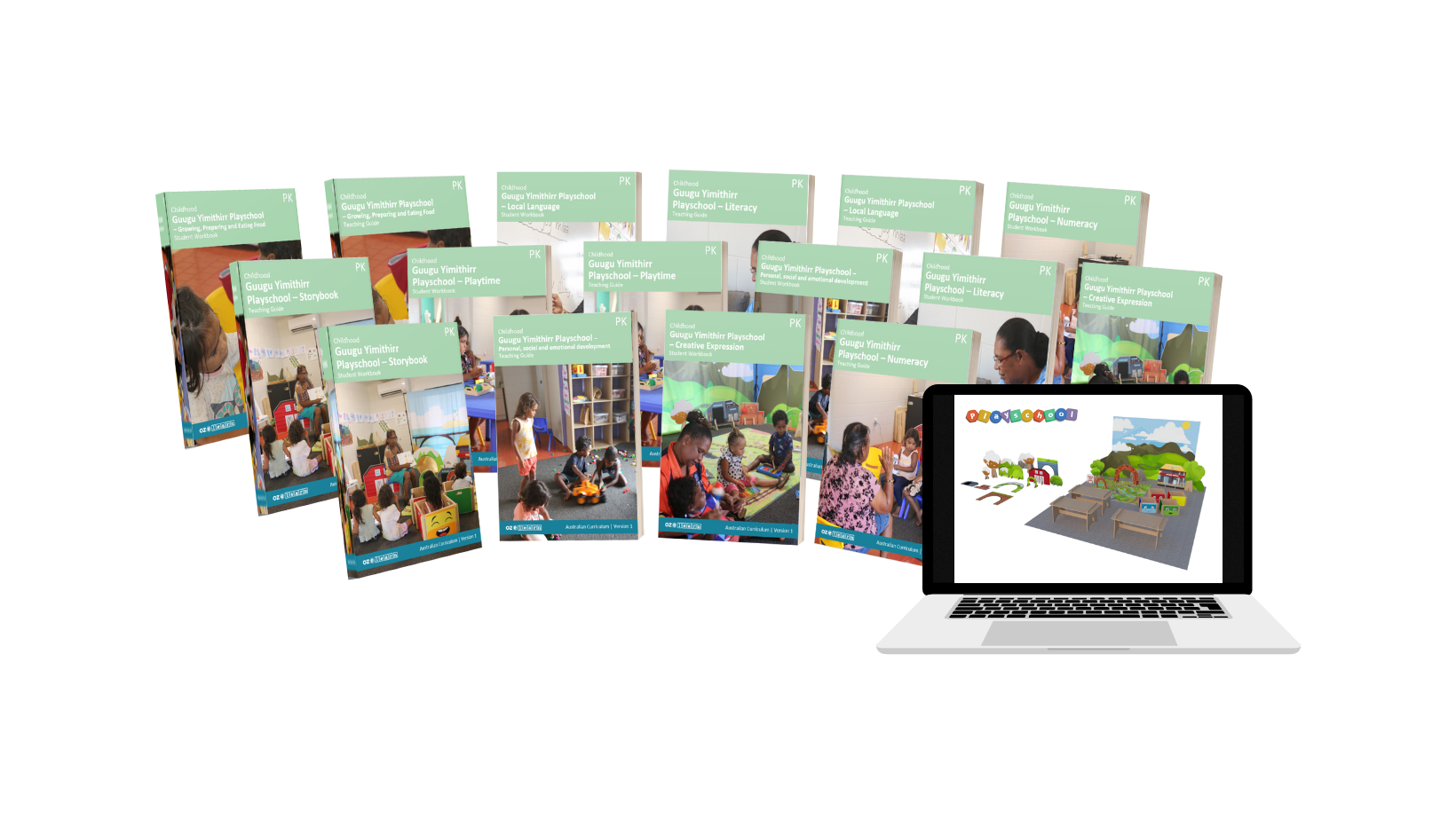 Guugu Yimithirr Playschool
Guugu Yimithirr Playschool is a playgroup program developed with and for the Guugu Yimithirr peoples. It uses a play-based approach, so children are fully ready for their first day of primary school. Community and family involvement is key, so the curriculum has built-in strategies to engage parents and leaders. If you are a Guugu Yimithirr educator and would like access to this curriculum, contact us at
[email protected]
Subscribe to our newsletter now!
Get weekly updates on live streams, news and more right in your mailbox.
Are you enjoying the teaching resources?
Click here to share free access with your school team.