Indigenous Culture
Good to Great Schools Australia's range of ready-to-teach Arts, Materials and Technologies lessons and
resources align to the Australian Curriculum. All lessons use explicit instruction pedagogy and content that
cover Australian perspectives and learning outcomes. Lessons are formulated based on scientific evidence of
how students best learn and are further informed by the emerging discipline of cognitive science.
Arts, Materials and Technologies
Our Arts, Materials and Technologies curriculum programs feature sequenced learning progressions with
built-in teaching techniques and practices that teachers can deliver systematically with mastery and flair. This
logical and structured approach builds on students' previously acquired learning, which enables them to
master skills before progressing to more challenging tasks and to achieve cognitive growth from every lesson.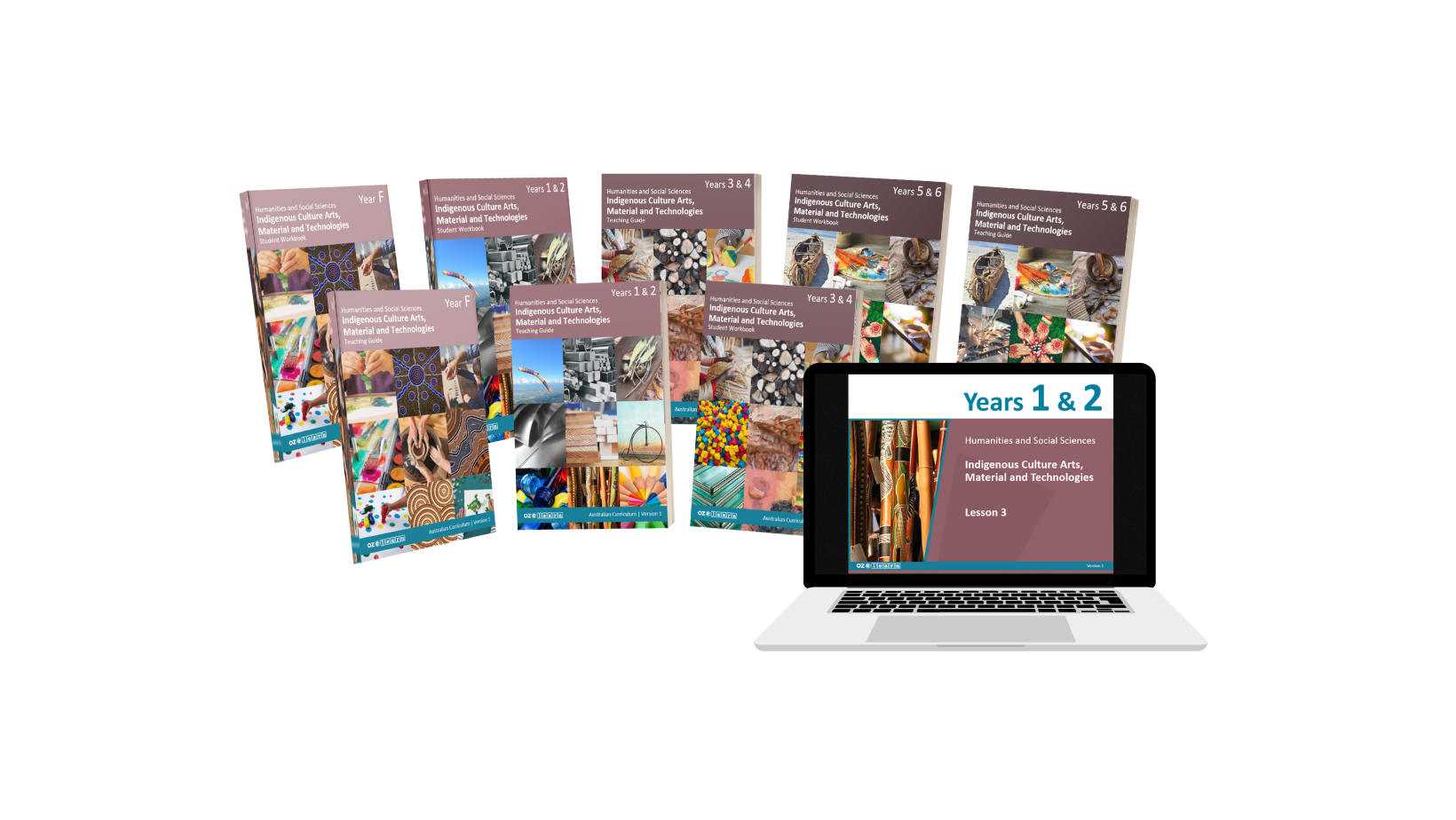 Indigenous Culture AMT Years F–6
Our Indigenous Culture AMT Years F–6 curriculum program is built
on evidence of how students learn best. The program uses
automaticity, pacing and continuous assessment of learning to
ensure students master all concepts and skills. Progress tests and
end-of-unit assessments enable teachers to track students' learning and adjust teaching practices to meet
students' needs. Students reach their appropriate grade level and become confident and engaged learners.

Access a complete toolkit of ready-to-deliver resources
• Classroom-ready lessons
• Assessment framework
• Student Workbooks
• Teaching Guides
• Video tutorials
Subscribe to our newsletter now!
Get weekly updates on live streams, news and more right in your mailbox.
Are you enjoying the teaching resources?
Click here to share free access with your school team.