Guugu Yimithirr Playschool
Guugu Yimithirr Playschool was launched in October 2021 by the Alliance of Guugu Yimithirr People who identified a gap in the learning opportunities for their young children. It received support from a private benefactor to help get established.
Guugu Yimithirr Playschool is run by experienced and well-trained local grandmothers. Parents and grandparents attend with their children, so they are engaged in their children's education from the start. It is a free playgroup for children aged 2–4 years and their families. It operates in Hope Vale from 8.30 am – 1.00 pm every weekday.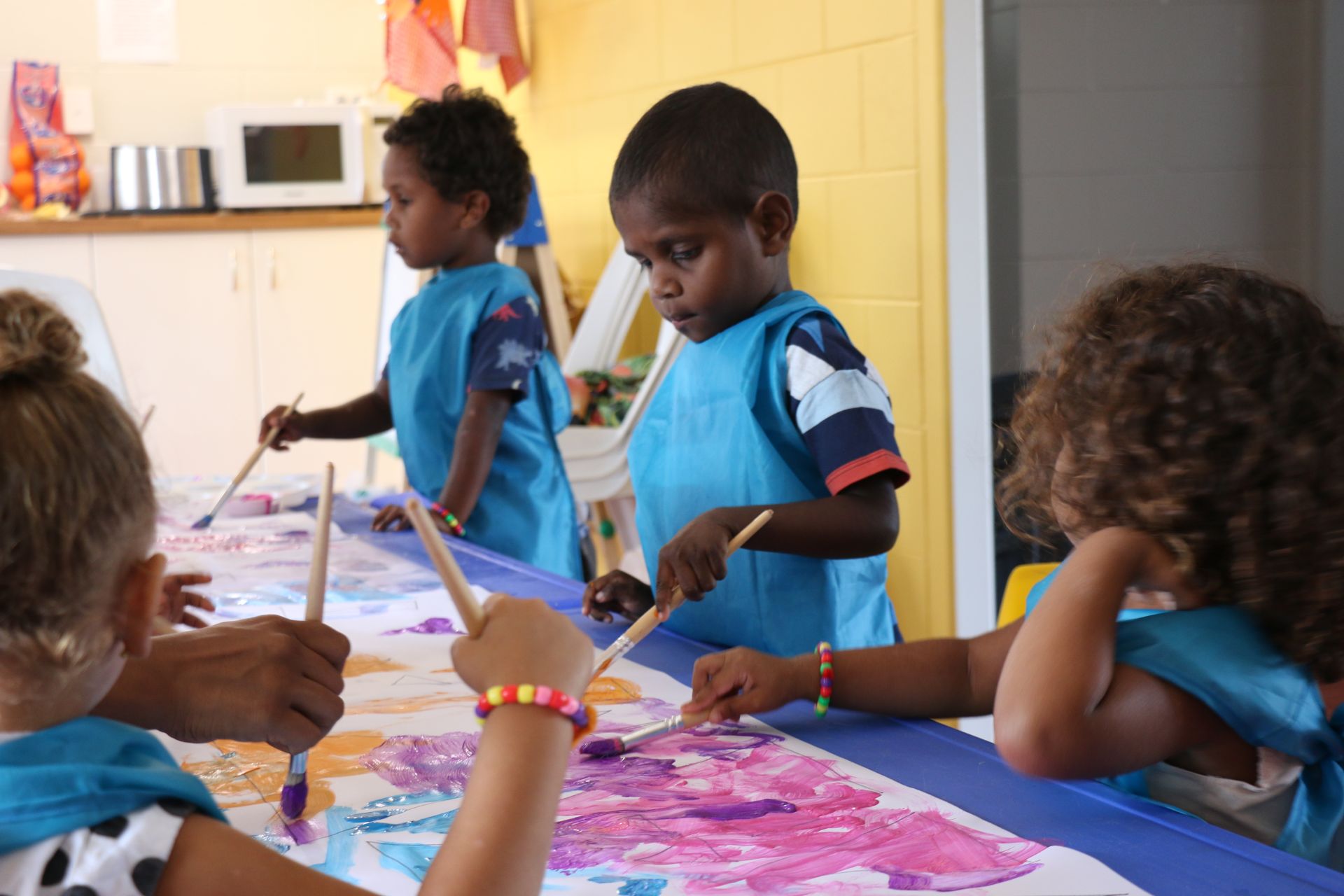 Guugu Yimithirr Playschool develops children to be fully ready for their first day of primary school. Community and family involvement is vital, so the program continually develops strategies to engage parents and leaders.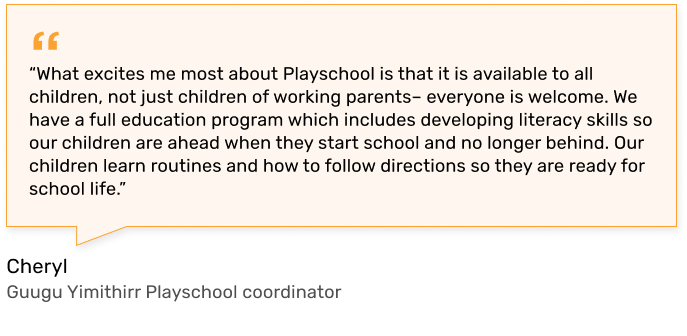 Guugu Yimithirr Playschool has a structured curriculum that integrates early reading and writing skills with play. This combines children's participation and initiative by infusing activities with their interests and concerns.
The language and pre-literacy program form Direct Instruction Kindergarten, which a teacher delivers to develop the children's English language skills.
The teacher also reads a storybook to the group, which children and parents act out through symbolic narrative play to mobilise the children's imagination, emotion and early literacy cognition. In shared book reading, parents talk through a familiar picture storybook with their child. Parents sit with their child and read the book aloud with them. Each story is read many times.
Children also learn music and singing to build their creativity and confidence and prepare them for school. Musical play is also an important component of building numeracy skills, which can be expanded through group play activities using blocks, shapes and counting games.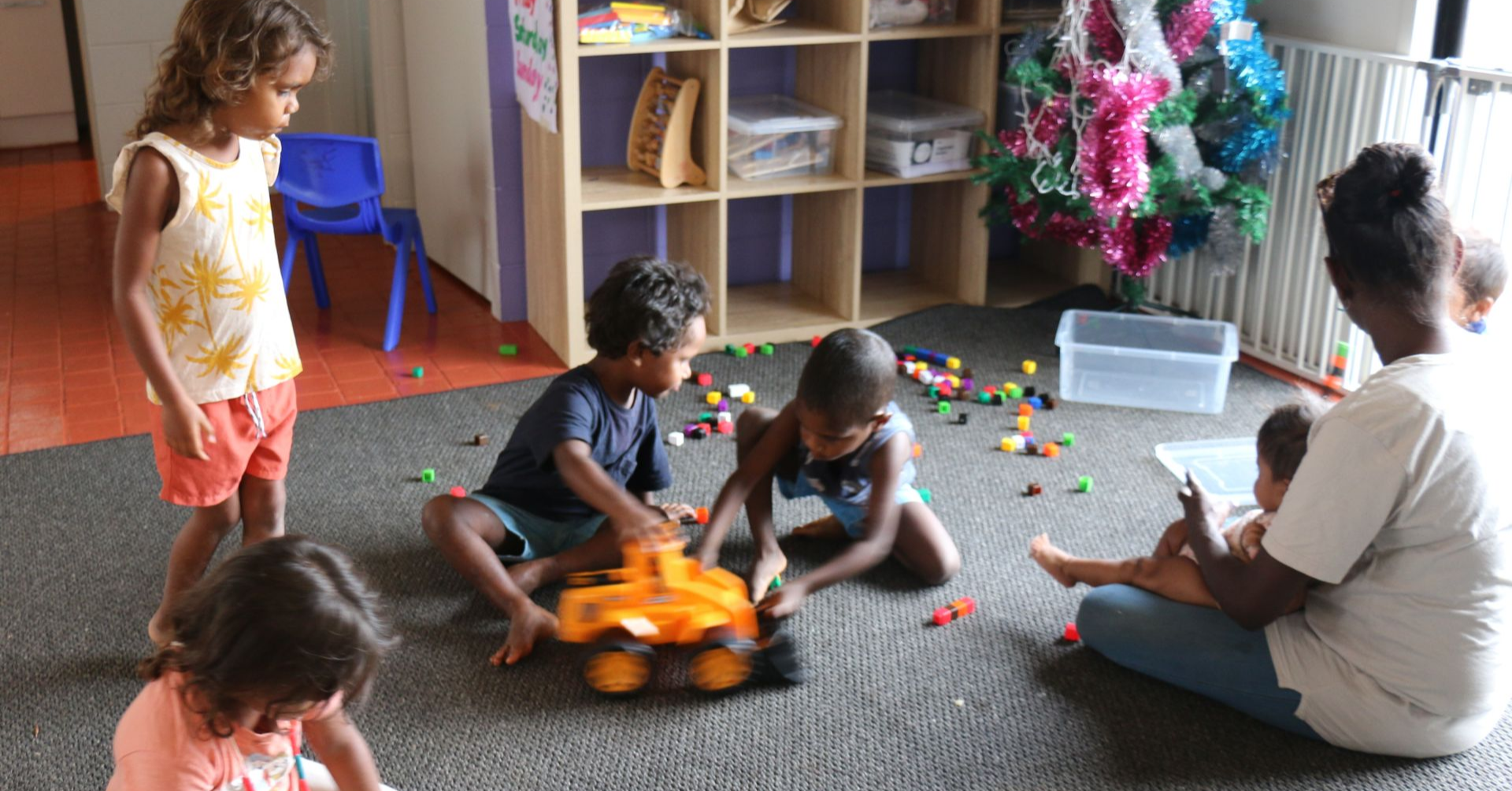 Staff support parents by coaching them on reading with their child, supporting their readiness for Prep and educating them on ways to support their child.
Parents spend time playing with their children during some activities and receive training themselves during others. While their child is receiving instruction, parents attend parenting support sessions or have honest conversations about the specific needs of their children.
Empty space, drag to resize
The early years of a child's life are critical to their lifelong development. The skills infants, toddlers and preschoolers develop are critical for their success at school and beyond. All children, especially those born into disadvantaged circumstances, need early education intervention to ensure cognitive, social and emotional development.
Developmental gaps in early childhood are difficult to close in school. Without intervention, many disadvantaged children arrive at school well below the major developmental milestones in language, literacy, numeracy and early number concepts, and self-regulation and physical health.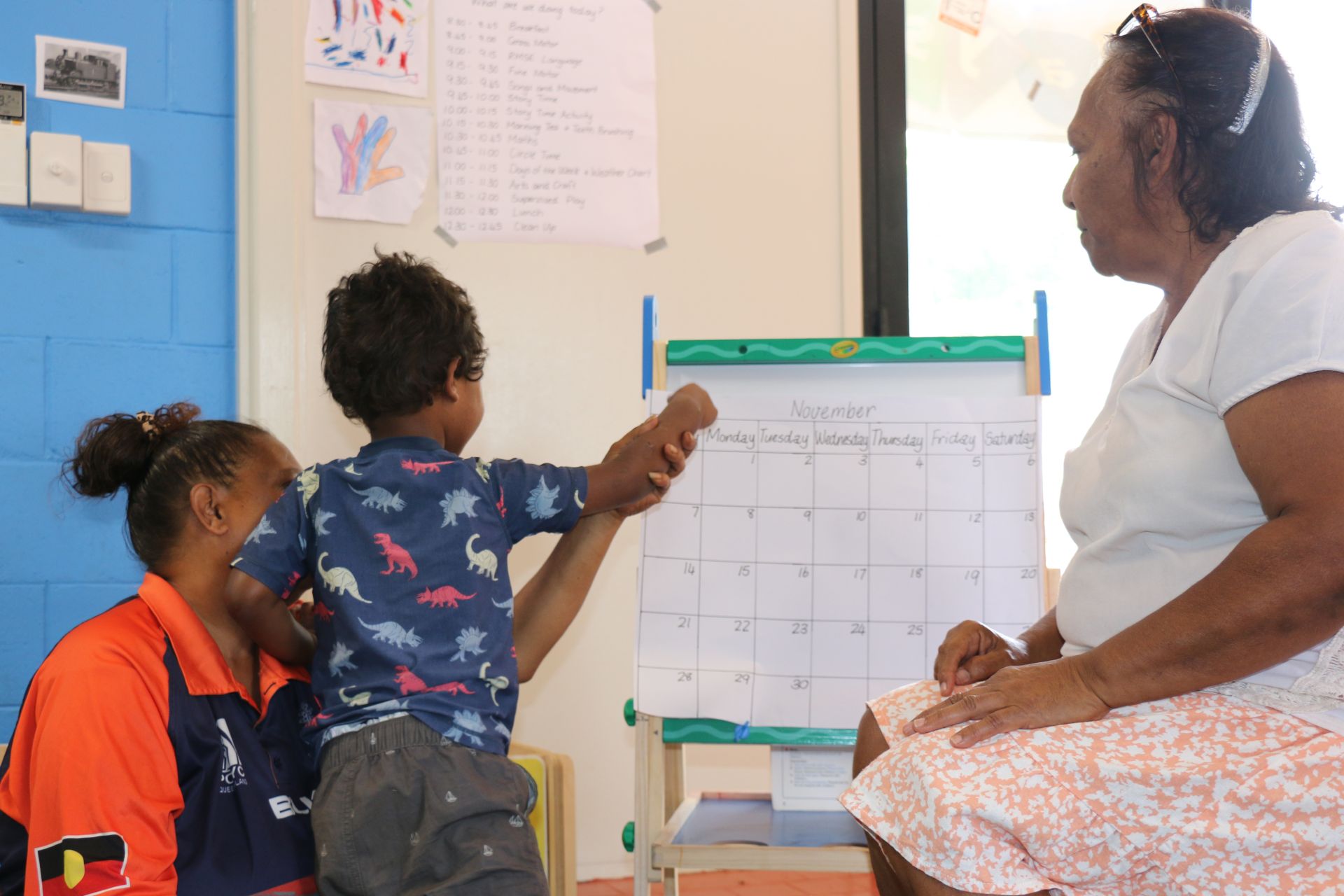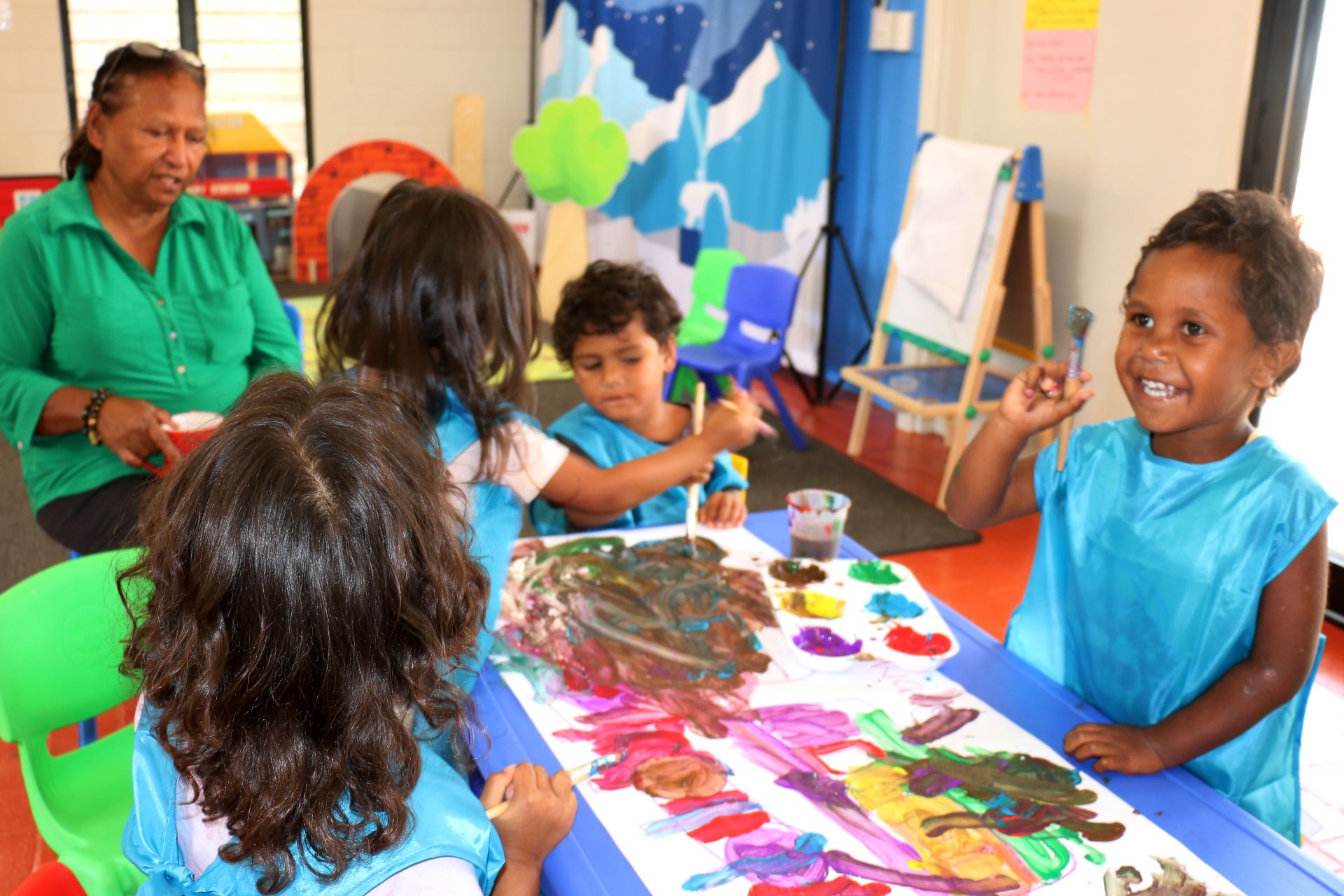 Donate now
The prospects for Australian children should not be determined by their ethnicity, location or socio-economic status. We seek to equal the playing field for disadvantaged children. We guarantee that any child who enters a classroom that is using effective teaching will learn to read and will progress at a pace that exceeds the national average.
Your tax-deductible donation goes directly to purchasing readers and resources for students.

'This beautiful young girl from our Cape York Aboriginal Australian Academy received Direct Instruction as a Prep student. She is now putting together the magical pieces of the reading jigsaw. She is only four years old and on the way to reading by the time she starts her first year of primary school.'
– Noel Pearson, Co-Chair, Good to Great Schools Australia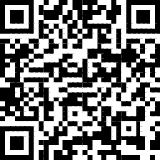 Subscribe to our newsletter now!
Get weekly updates on live streams, news and more right in your mailbox.
Are you enjoying the teaching resources?
Click here to share free access with your school team.