Learn Guugu Yimithirr
Good to Great Schools Australia partners with the elders and speakers of the Guugu Yimithirr language to help revitalise their language. The Guugu Yimithirr Language program uses a structured and systematic effective teaching methodology that incorporates an unambiguous and direct approach with every lesson.
GGSA has worked with the community to develop a suite of resources, including classroom-ready lessons, an assessment framework, Student Workbooks, Teaching Guides and online video tutorials.
The program harnesses the power of language to transmit culture through generations and connect people.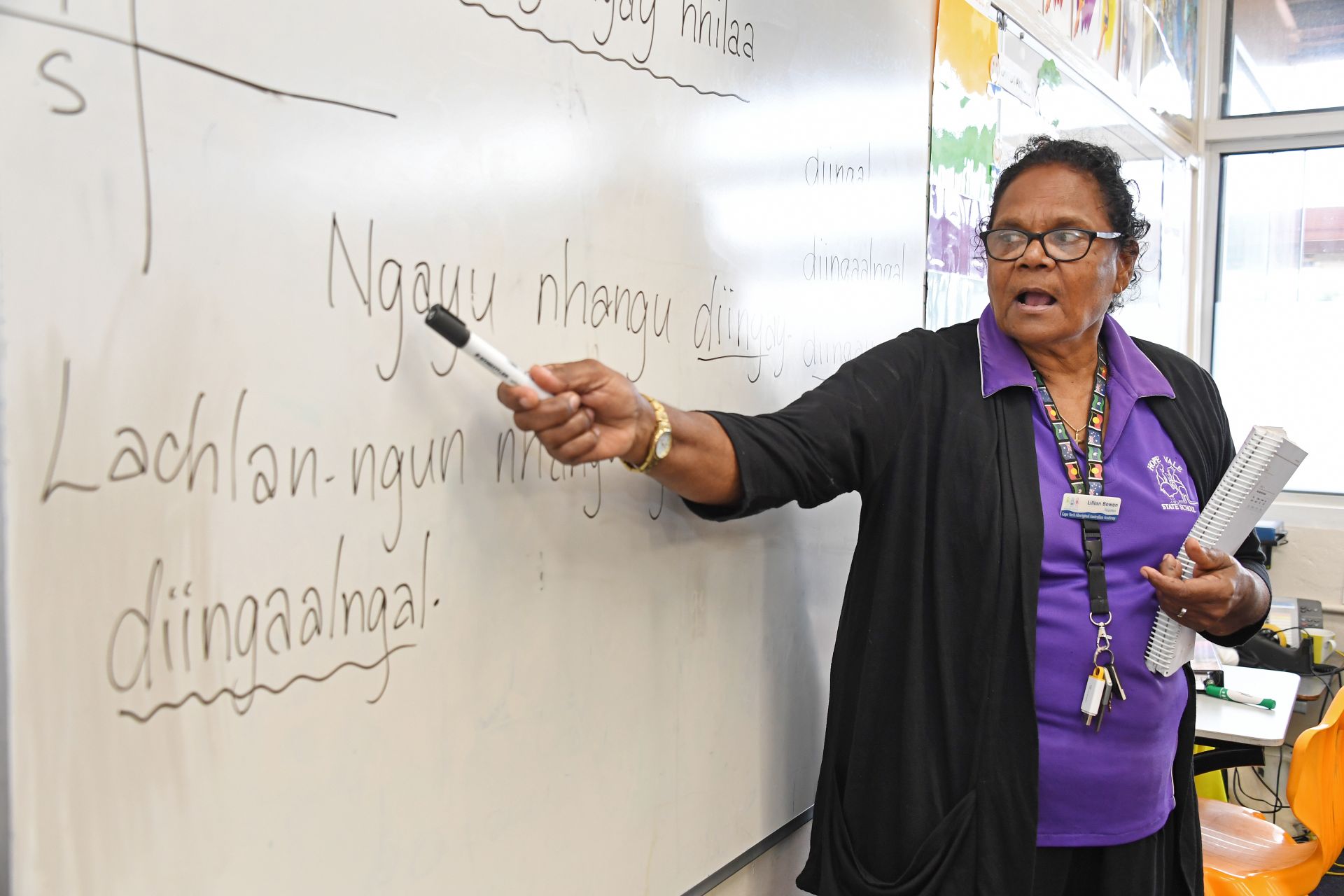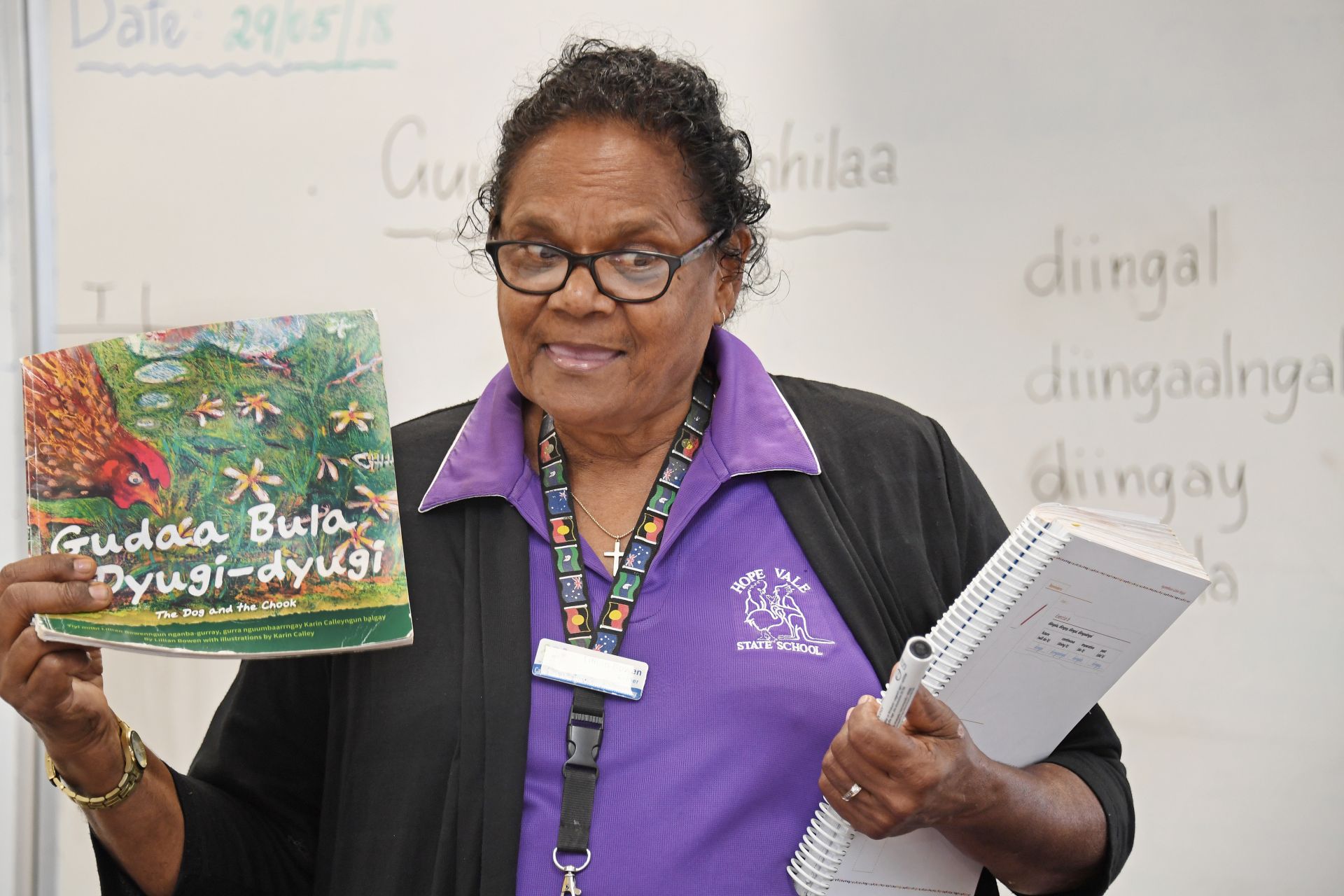 Speaking one's own language is a powerful way to ensure cultural survival. It has a positive impact on shaping a strong sense of identity, maintaining wellbeing and developing self-esteem and confidence.
This program has been designed specifically for Guugu Yimithirr bama. It is part of the work GGSA does with the
Cape York Aboriginal Australian Academ
y
to ensure students have regular access to lessons in their own language.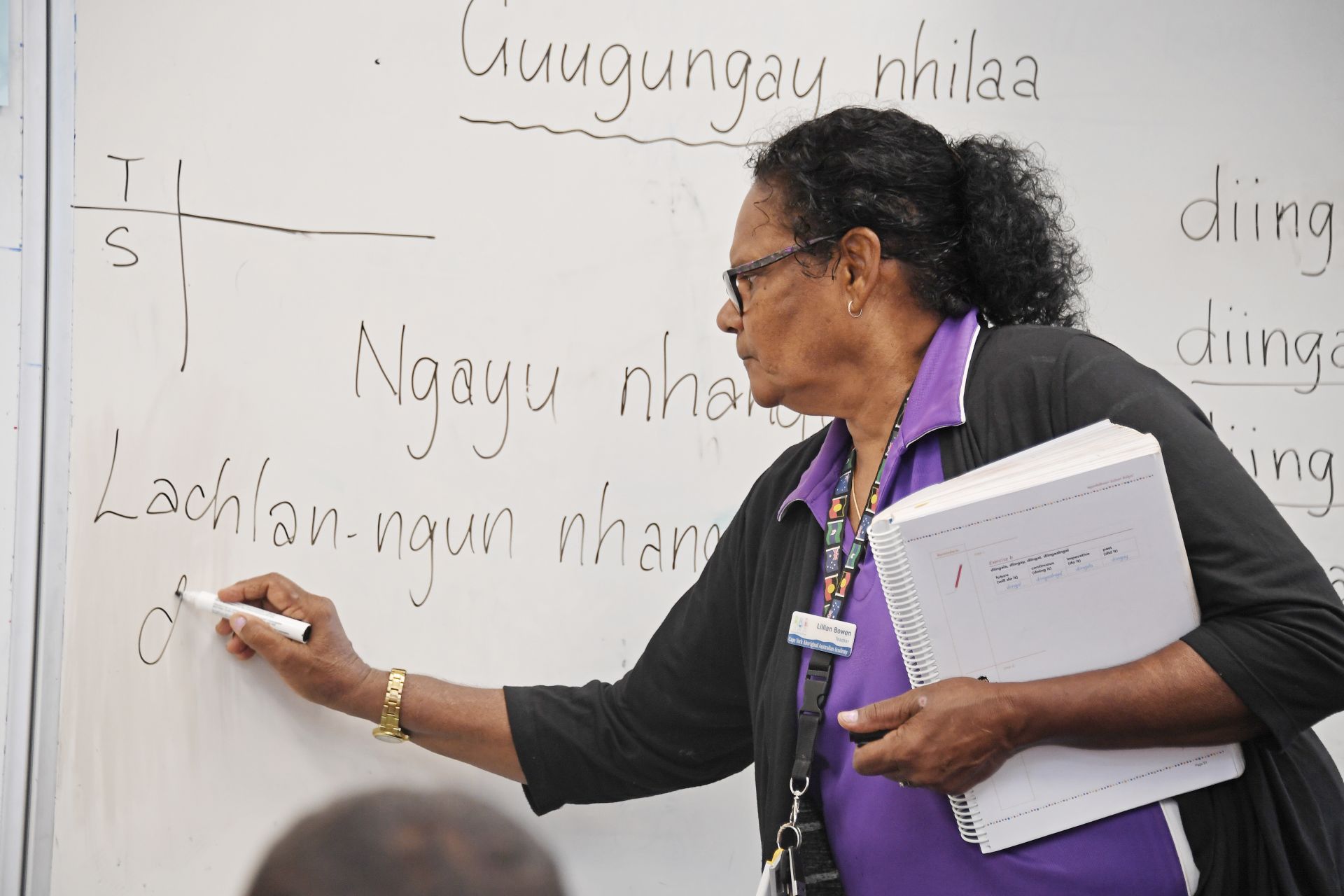 If you are a school or community interested in using this program to build lessons for your own school and language, please contact us at
[email protected]
.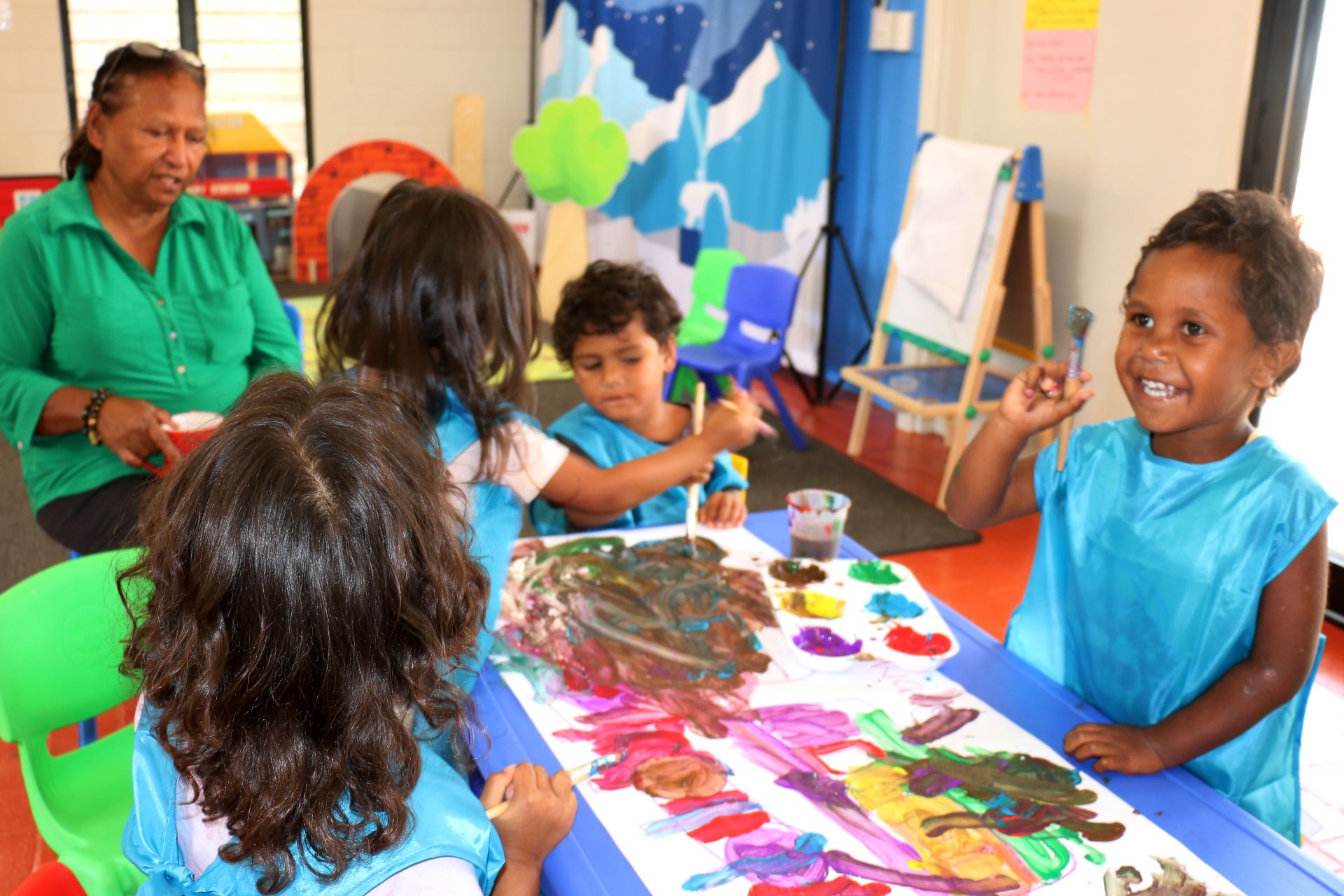 Donate now
The prospects for Australian children should not be determined by their ethnicity, location or socio-economic status. We seek to equal the playing field for disadvantaged children. We guarantee that any child who enters a classroom that is using effective teaching will learn to read and will progress at a pace that exceeds the national average.
Your tax-deductible donation goes directly to purchasing readers and resources for students.

'This beautiful young girl from our Cape York Aboriginal Australian Academy received Direct Instruction as a Prep student. She is now putting together the magical pieces of the reading jigsaw. She is only four years old and on the way to reading by the time she starts her first year of primary school.'
– Noel Pearson, Co-Chair, Good to Great Schools Australia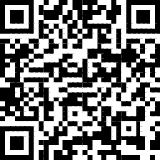 Subscribe to our newsletter now!
Get weekly updates on live streams, news and more right in your mailbox.
Are you enjoying the teaching resources?
Click here to share free access with your school team.