Languages
Our Languages curriculum program features sequenced learning progressions with built-in teaching techniques and practices that teachers can deliver systematically with mastery and flair. This logical and structured approach builds on students' previously acquired learning, which enables them to master skills before progressing to more challenging tasks and to achieve cognitive growth from every lesson.
Use a language program that features an effective pedagogy
The Guugu Yimithirr Language program uses a structured and systematic effective teaching methodology. It uses an unambiguous and direct approach with every lesson.
Harness the power of ancestral language
Language is a powerful way of connecting people and transmitting culture through generations. When students can communicate in their own language, they strengthen their connections to their cultural group and shape their identity. Speaking one's own language is a powerful way to ensure cultural survival and has a positive impact on shaping a strong sense of identity, maintaining wellbeing and growing self-esteem and confidence.
Guugu Yimithirr Years Foundation, 1 and 4
The Guugu Yimithirr Language program has been designed for Guugu Yimithirr speakers so they can effectively teach the language to others. It is currently being used at Hope Vale campus of CYAAA. If you are a Guugu Yimithirr person who would like to teach Guugu Yimithirr language, contact
[email protected]
to discuss free access to this program.
The program framework can be adapted to suit other languages. If you are interested in partnering with us, contact
[email protected]
.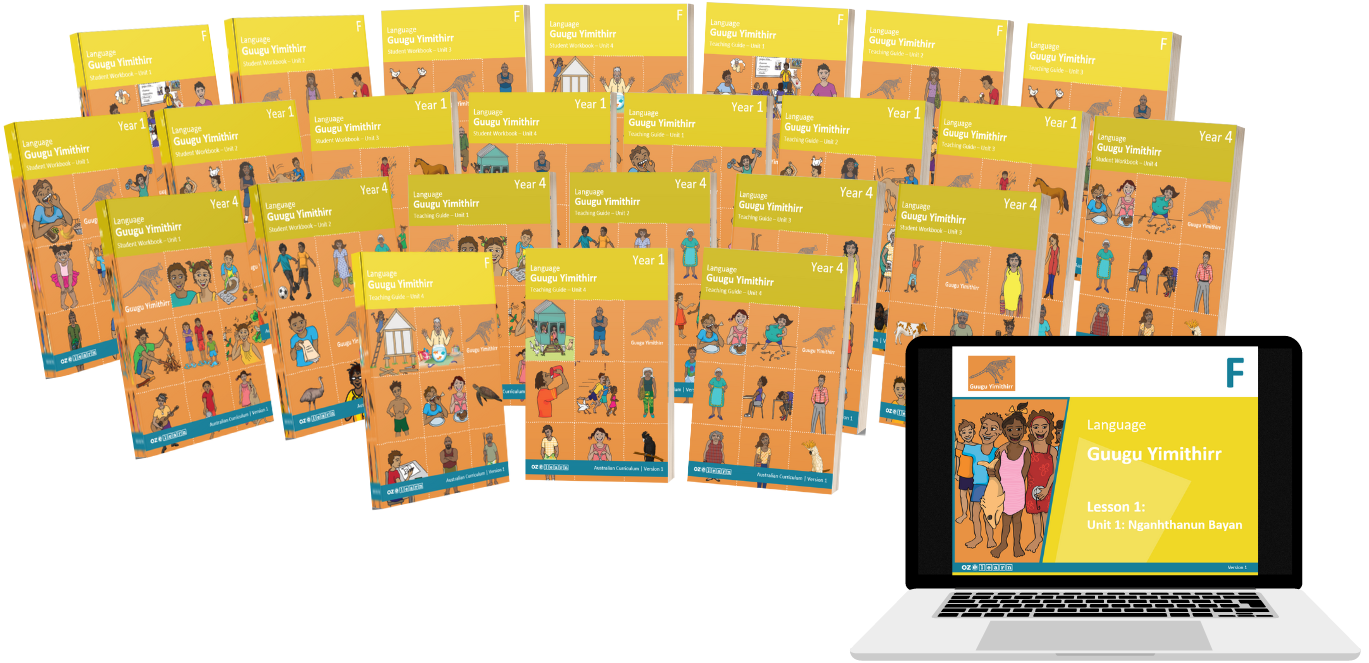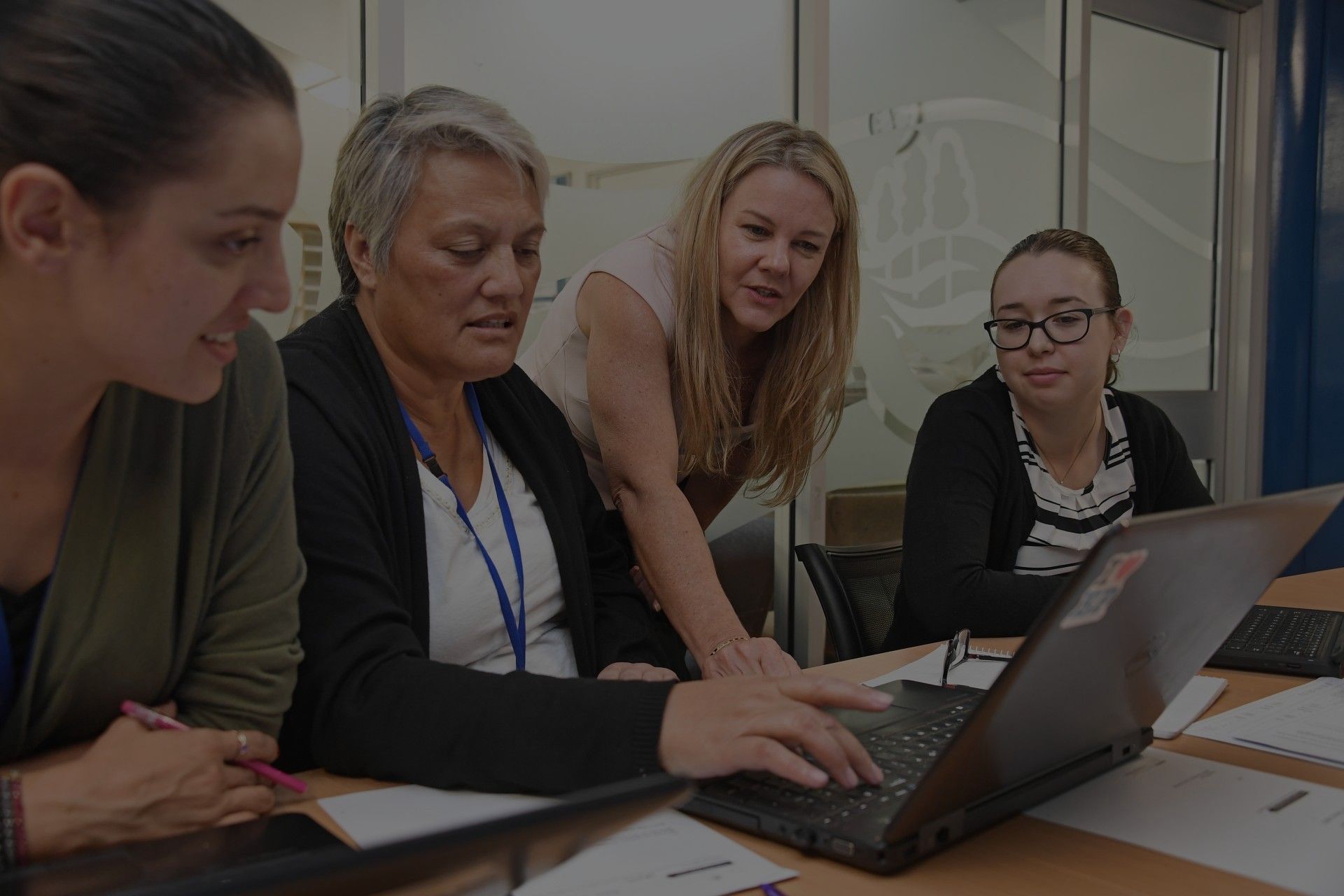 Promote better educational outcomes through language
Learning a local language promotes cognitive learning and contributes to students' academic and social development. It also helps develop self-confidence and connection to the community.
Access a complete toolkit of ready-to-deliver resources
• Teaching ready lessons.
• Assessment framework.
• Student Workbooks.
• Teaching Guides.
• Video tutorials.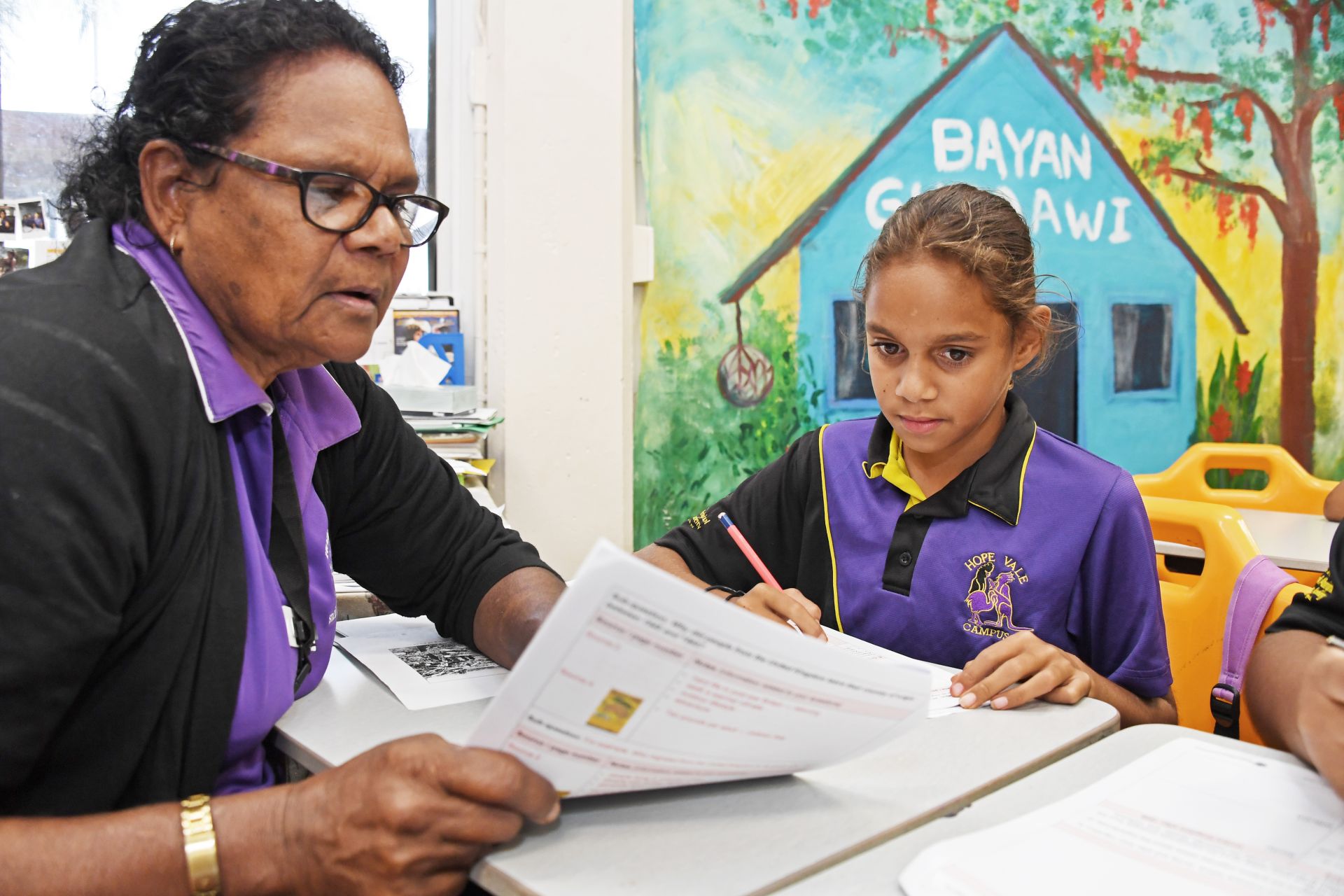 Help sustain the Guugu Yimithirr language for future generations
The Guugu Yimithirr Language program enables students to cultivate comprehension and communication skills so they can fluently speak the language. It includes open access to video tutorials for Guugu Yimithirr people wherever they may live.
Share the unique perspective of Indigenous Australians
Australia's Indigenous languages capture the unique viewpoints of Indigenous Australians. Schools play a role in helping to transmit this valuable cultural heritage for the next generation.
The program framework can be adapted to suit other Indigenous languages. If you are interested in partnering with us, contact
[email protected]
.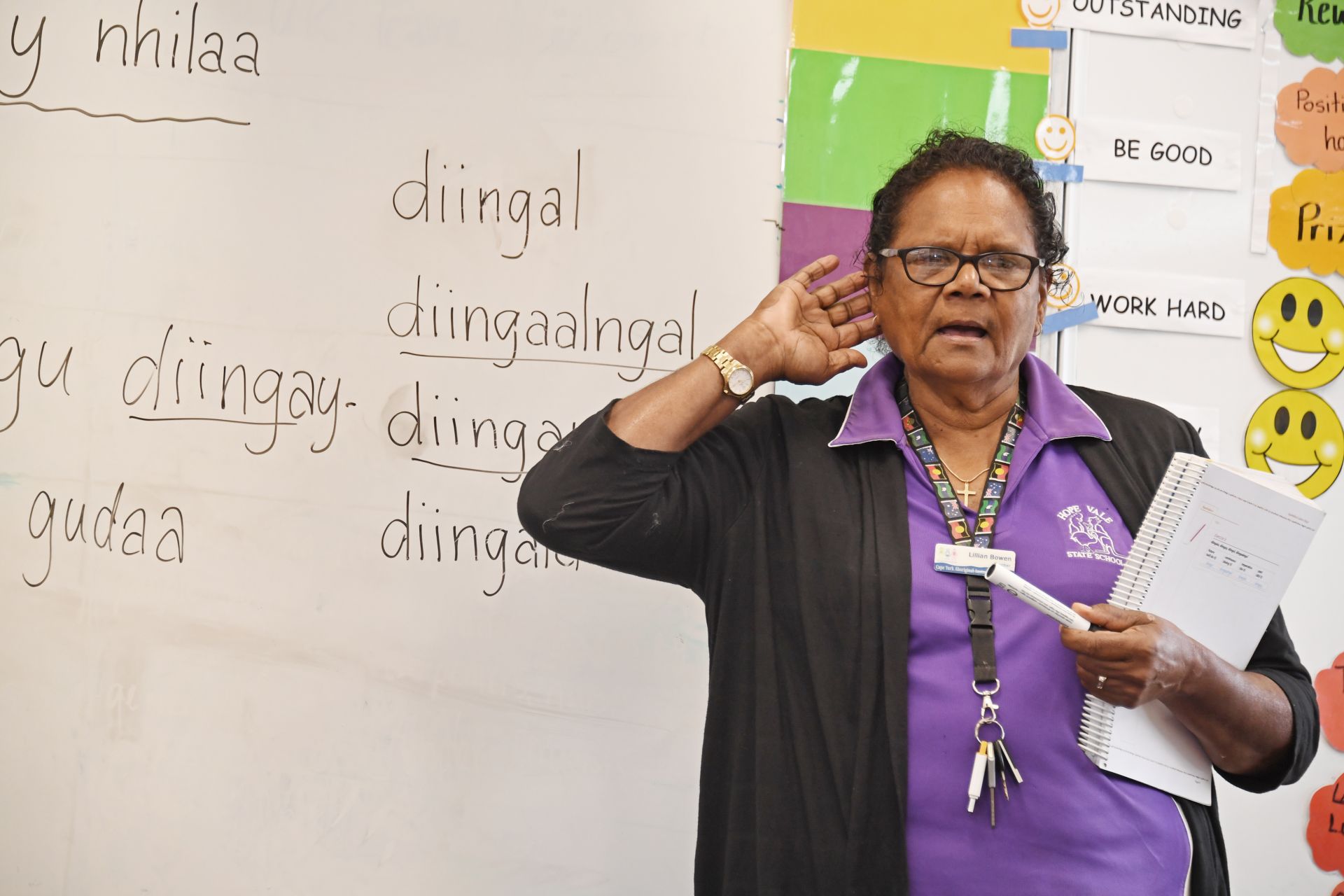 Subscribe to our newsletter now!
Get weekly updates on live streams, news and more right in your mailbox.
Are you enjoying the teaching resources?
Click here to share free access with your school team.